Discover more from Quick Brown Fox
Essays, comics and fables on creativity, self-awareness, and playful productivity.
Over 2,000 subscribers
Hey friends,
I hope you're doing well and staying safe. In this week's edition I pay tribute to an American icon, share an update on a very special tree, and explore the relationship between artificial intelligence and creativity.
Thanks for being a subscriber, and as always feel free to reply to this email with thoughts or feedback. I'd love to hear from you!
---
John Lewis
I want to begin by taking a moment to mourn the loss of an American icon, John Lewis, who passed away this week.
Lewis was one of the original Freedom Riders in the American Civil Rights movement. He encouraged his peers to get into "good trouble" and push for the changes we need in society. His presence and leadership will be sorely missed, and his example will live on in the hearts and minds of generations to come.
I learned about him and his work when I discovered a graphic novel trilogy about his life titled March. Lewis himself worked with Andrew Aydin and Nate Powell to share the incredible lessons of his storied life:
March is a vivid first-hand account of John Lewis' lifelong struggle for civil and human rights, meditating in the modern age on the distance traveled since the days of Jim Crow and segregation. Rooted in Lewis' personal story, it also reflects on the highs and lows of the broader civil rights movement.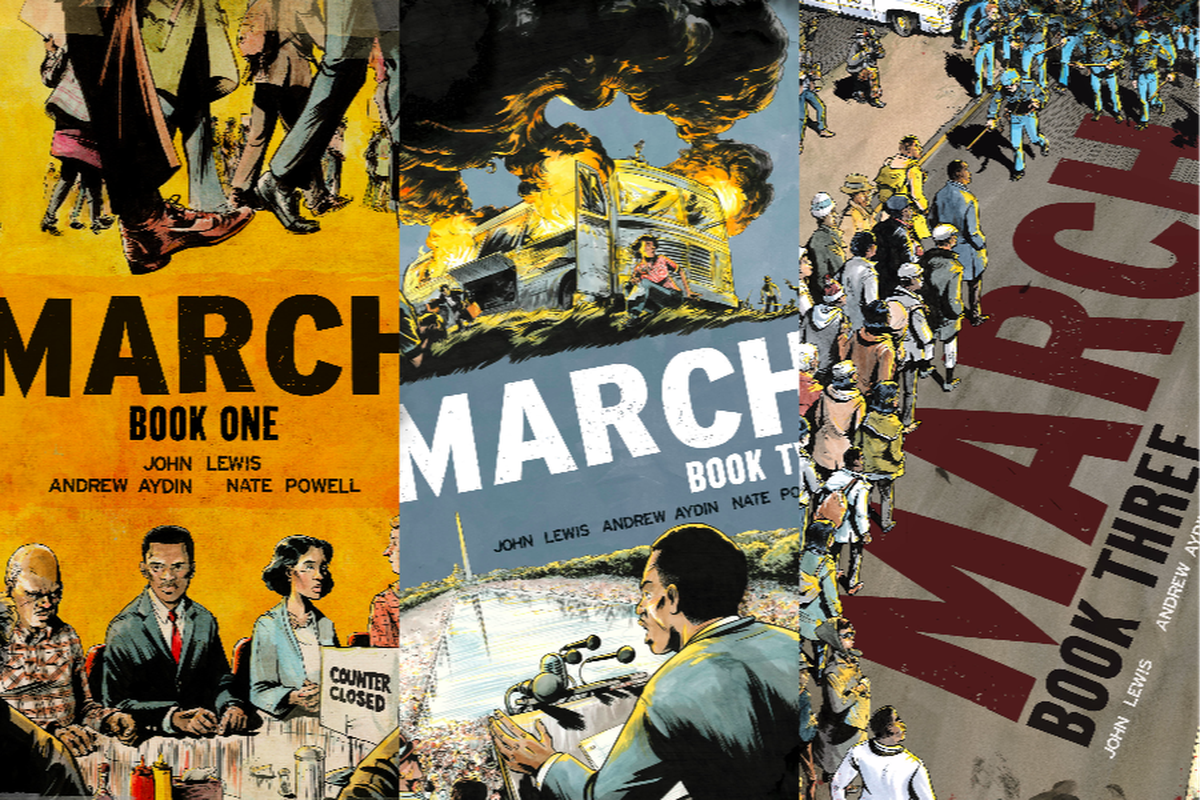 I think the best way to remember and celebrate his life is to continue advocating for the equality he worked so hard for. I've shared some resources in past editions that I've found useful to support the #BlackLivesMatter movement. I recommend subscribing to the antiracism.club newsletter — it's an excellent source for education, reflection and allyship resources.
---
Phil the Tree
In a prior edition, I shared the story of how I met a tree named Phil. I wanted to learn a little more about Phil's background, so I sent out a prompt on Twitter asking for help identifying his species. There were some great suggestions offered, including the idea of posting on the subreddit r/treeidentification/.
Eventually, I got in touch with the local parks department and was able to get some information about Phil. Turns out he's roughly 100 years old, and his species is "Blue Gum" Eucalyptus!
Whenever I go for a walk I stop and say hello to Phil. Sometimes I give him a hug. I like to think we're good friends. Happy belated 100th birthday, Phil! 🎂🥳
---
Artificial Creativity
Over the past few weeks, my Twitter timeline has become increasingly overtaken with discussions around a new technology that is now in beta: GPT-3 by OpenAI. The simplest way to describe it is an artificial intelligence (AI) technology that supports a lot of fascinating new use cases. It's a natural language processing (NLP) framework that can answer questions and perform tasks based on a large set of data that it has trained on (e.g. human-generated content from the internet). You can read a summary of it or go even further and study the paper behind it.
I first discovered GPT through the works of Robin Sloan. He's the author of several fiction books and writes an excellent newsletter. Robin experiments a lot with the intersections between writing, technology and games. Last year he ran an experiment using GPT-2 and shared his findings in his excellent talk, "Writing with the machine."
Since then, GPT-3 has become available, enabling a variety of new use cases:
There is incredible potential but we need to temper our expectations. Personally, I find myself oscillating between excitement, bewilderment, and anxiety whenever I deeply consider the implications of GPT-3 (and beyond).
Can artificial intelligence replace human creativity? I'm not convinced (yet). But as demonstrated by this cunning example, it's near impossible to differentiate its output from something written by a human. You'd think that AI generated output would be easy to detect due to its derivative nature and lack of originality. But how much of the writing you read today is truly original?
Creatives will need to evolve along with the technological shifts. In an ideal world, AI can serve as an assistant to automate the routine parts, allowing people to double down on bringing more humanity and authenticity into their creations.
Either way, in the worst case I plan to adopt the timeless wisdom of Calvin:
---
The Playground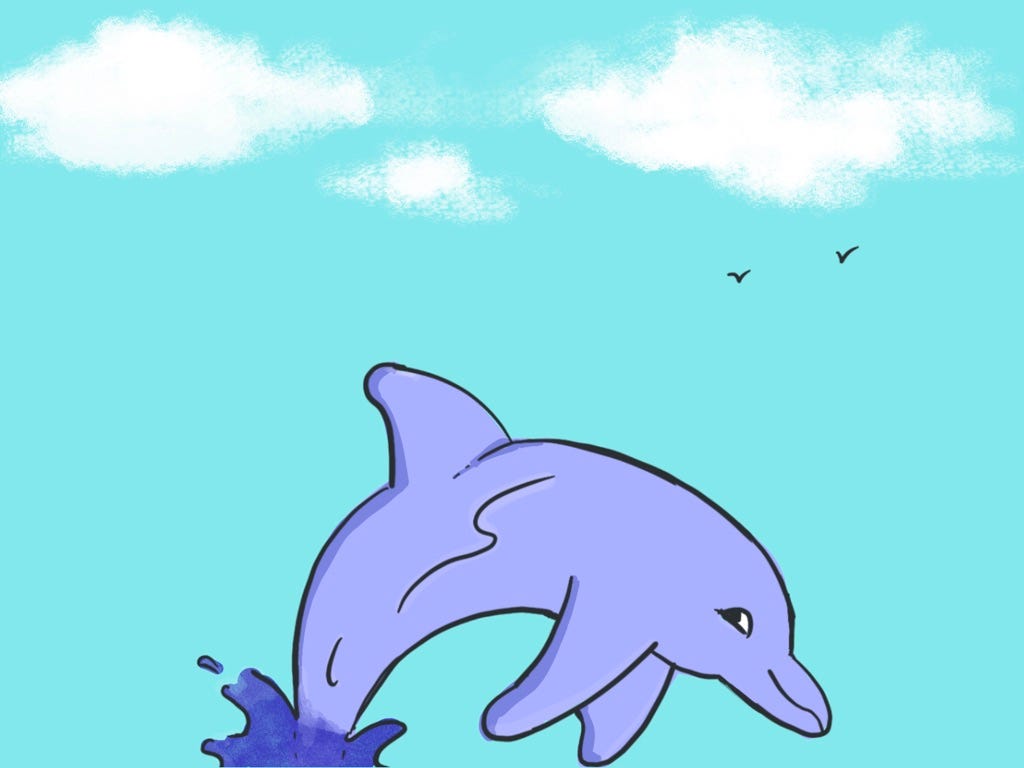 I drew a dolphin.
---
Quick Links
Laws of UX: A beautiful site that explains user experience concepts in a simple interface.

Alinea: Fascinating story about a man named Allen Hemberger who became obsessed with the cookbook from a restaurant called Alinea (known for molecular gastronomy). Lessons of creativity, perseverance, and self-reliance.

Flux: Satisfying abstract video featuring close-ups of paints and oils.
---
Until next time,
—Salman