Discover more from Quick Brown Fox
Essays, comics and fables on creativity, self-awareness, and playful productivity.
Over 2,000 subscribers
🦊 Quick Brown Fox #2
Hey folks,
Welcome to the second edition of Quick Brown Fox! I hope you're having a wonderful holiday break, and getting some time to rest. I'm writing to you now while visiting the beautiful red rocks of Arizona — they truly are a sight to behold: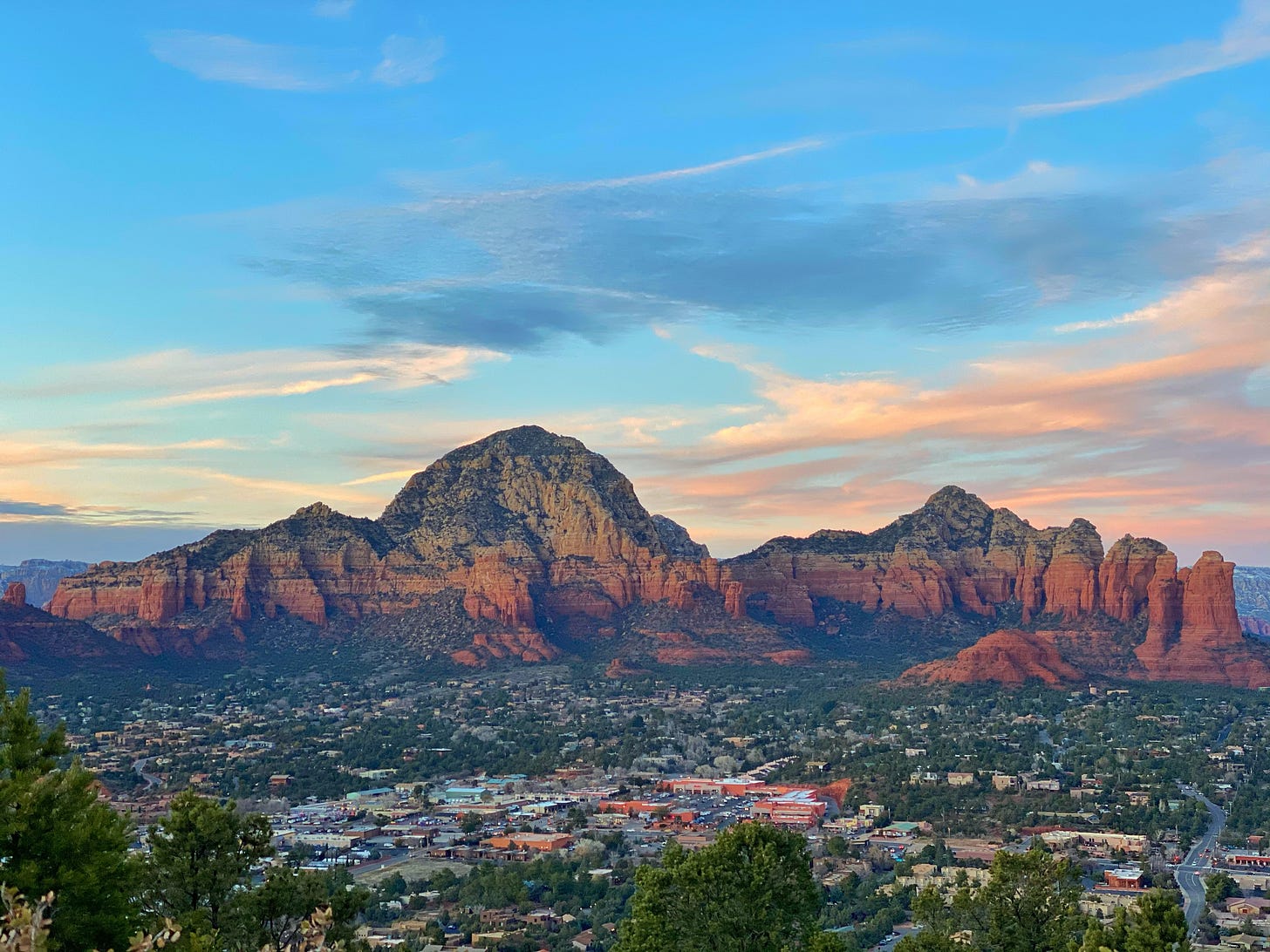 Can you believe we're only a few days away from the end of the decade? Time flies! I'm hoping to take some time over the next couple of weeks to reflect on where I am with my own personal goals, and what I can do to push them forward. I've seen a few peers do this in a very structured manner (i.e. a personal annual review) — I think a good balance would involve reflecting on what we want, while forgiving ourselves for not being perfect and hitting every single goal. Ultimately, the key is to focus on direction, not just speed.
Overall, I'm happy with my progress on building a more regular writing habit — the best part has been connecting with and learning from folks who resonate with my writing. I've also found it's an excellent tool for organizing my thoughts on a given topic. For more on this, check out this Twitter thread in which I summarized my takeaways of the biggest benefits of writing online.
P.S. If you missed the previous newsletter, be sure to check it out. I shared my posts on visiting Tokyo, the crisis of traffic congestion in America, navigating career transitions, and more.
---
I wrote two posts I'd like to share with you today, both related to books:
I wrote about the best books I've read this year. I always enjoy the process of reflecting on the books I've read over the year. It's a great way to do a gut check on whether the time I'm spending reading books is yielding the right results (whether that comes in the form of learning or joy). This year, I decided to expand beyond my usual five and include a selection of both fiction and non-fiction reads. Read The Post →
The top book in my list, The Courage To Be Disliked, is the most impactful book I've read in a long, long time. It has had a profound effect on my life. The authors wrote this book to share the ideas of a psychotherapist named Alfred Adler, whose teachings provide a framework for how to think about the foundational issues of human relationships, self management, and finding meaning and purpose. I found the book so compelling that I ended up reading it twice in quick succession, and wrote a post about my takeaways: Read The Post →
---
Although I've been getting good momentum with writing posts lately, I recently ran into a wall with a big post I'm working on. Suddenly, the novelty and excitement of writing seemed to lose a bit of its shimmer, and I started to question myself.
In that moment, I was reminded of this incredible visual by John Saddington, highlighting the ebbs and flows of the creative process: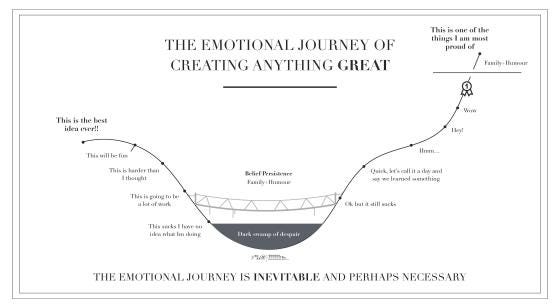 It always serves as an excellent reminder to embrace the journey, and recognize that it may take a lot of patience and perseverance to see your vision come to fruition.
---
A few links that you might enjoy:
Noah Rosenberg wrote a fascinating thread on Twitter, painting a vivid picture of a potential future of computing.

Podcast Notes posted a list of all the essential resources from Naval Ravikant this year. Lots of insightful stuff to peruse — I particularly loved his podcast with Joe Rogan, and his book recommendations.

I always wondered how they did the "realistic focus" on background scenes in Disney animated movies. Turns out Disney invented a special camera called a multi-plane camera. Here's a great (short) video from Walt Disney himself demonstrating the process.
---
Thanks for reading! I hope you enjoyed this edition, and thank you for being a subscriber and joining me on this journey of learning. As always, feel free to reply to this email directly with thoughts and questions — I'd love to hear from you.
Wishing you all a happy new year, and see you in 2020!