Discover more from Quick Brown Fox
Essays, comics and fables on creativity, self-awareness, and playful productivity.
Over 2,000 subscribers
🦊 Quick Brown Fox #18
Hey friends,
I hope you're doing well! I'm feeling a bit more energized this week. I think giving myself a break really paid dividends.
I also got a boost from some wonderful feedback on last week's short story. It prompted me to write a thread on my approach to this newsletter. I talked about how I'm going against typical 'growth tactics', and why I believe in pursuing my enthusiasms and sharing authentically.
If you've been enjoying this newsletter, feel free to share it with others who might enjoy it too!
---
There are so many challenges to living through this pandemic. One of the biggest for me is the ambiguity about the future. I just wish I could know when this will all be over. I want to have a sense of predictability. I want to feel like I'm walking on stable ground again.
In this essay, I share learnings about the need to embrace uncertainty, rather than avoid it. Through my journey, I've absorbed teachings from experts including Pema Chödrön, Brené Brown, and Leo Babauta. I've compiled the most impactful lessons I've learned from them into this essay.
I hope this helps you in your journey dealing with the uncertainty of this pandemic. I'm still learning every day, and would love to hear from you on other approaches you've found that helped you.
---
An Extraordinary Moment
It was heartening to read these words from Angela Davis, speaking to the fight against systemic racism in America:
This is an extraordinary moment which has brought together a whole number of issues. I don't know whether it would have unfolded as it did if not for the terrible COVID-19 pandemic, which gave us the opportunity to collectively witness one of the most brutal examples of state violence.

I am just so happy that I have lived long enough to witness this moment. And I think that I see myself as witnessing this moment for all of those who lost their lives in the struggle over the decades.
As the news media starts to lose interest in the BLM movement, it's critical that we keep the momentum alive. If you would like to support the movement through donations, I know it can be hard to choose which places to donate to, or know exactly where your money might be going. Here are some options to consider (these were personally vetted by a trusted family member who works in advocacy):
---
Quick Links
---
I'll leave you with this beautiful artwork by Temi Coker shared in a thread celebrating #BlackJoy: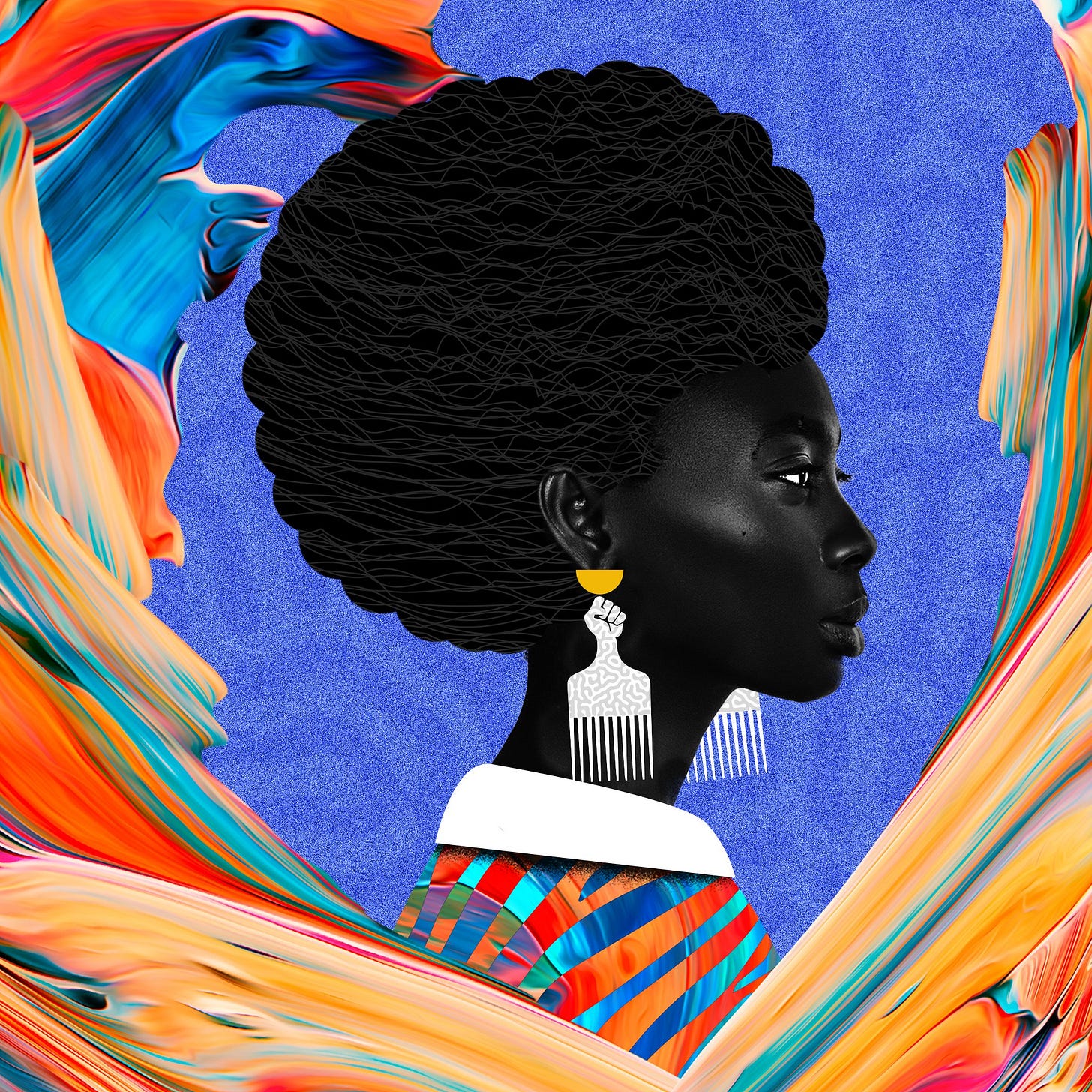 ---
Until next time,
—Salman